In the first part of the series Regions of Romania, we explored Transylvania and Wallachia, two magical places. Now we continue with two more fascinating regions of Romania, Moldavia, and Bucovina.
We'll dive deep into the specifics of each and what it has to offer in terms of cities, architecture, history, and landscape. And lastly, we'll talk about customs and traditions that are as unique as these places.
Moldavia & Bucovina – a brief history
Lesser known and traveled by foreign tourists than Transylvania, Moldavia is just as rich in history and natural attractions. The mountains are wild, lush forests bursting with wildlife, deep gorges and impressive lakes.
Moldavia is a historical region of Romania, existing as an independent state from the 14th century up to 1859 when it united with Wallachia. This translates into a rich history that left behind several fortresses, churches, and establishments, as well as rich folklore and legends.
Moldavia covers the east part of Romania, neighboring The Republic of Moldavia (once part of Romania and now an independent state) in the east, Ukraine in the north, Transylvania to the west and Wallachia and Dobrogea to the south. The proximity to Rusia has also left its mark, from the accent to food and strong religious views.
Technically Bucovina is part of Moldavia, the northern part to be exact, but sometimes is treated as a separate touristic region.
The hero of Moldavia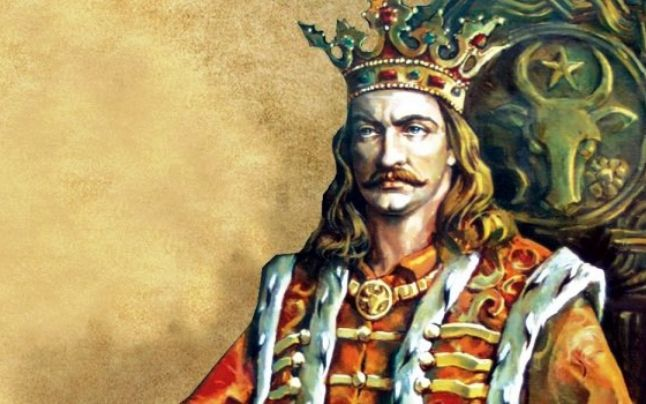 If Transylvania has Vlad the Impaler, Moldavia has Stephan the Great, Voivode or Prince of Moldavia in the late 15 to 16th century. He fought against the Ottoman expansion that threatened the land. Under his reign, the region prospered and gained stability.
Highly religious, Stephen built dozens of stone churches and monasteries which lead to his canonization by the Orthodox Church thus becoming Stephen the Great and Holy. Poems and songs were written about him, and even some history pages were a little turned in his favor.
Nowadays Stephen the Great is somehow of a cult figure in the region. Legends go around saying that although very short, he was an incredibly handsome man that fathered several dozens of children. The truth is that we don't know exactly how many times he was married (historic books estimate four or five) and he only latter in life recognized some of the children from previous marriages.
Moldavian architecture – unique in the world
Painted Monasteries
The stone churches and monasteries erected by Stephan The Great let to the Moldavian architectural style. The medieval monasteries, known as the Painted Monasteries of Bucovina, are listed by UNESCO as a World Heritage Site. architectural attractions of the region are the Painted Monasteries
Painted in vibrant colors, these edifices are unique. The most popular are Voronet, Agapia, Moldovita, Putna, and Humor, but there are several dozens of churches and monasteries scattered in the Moldavian and Bucovinian villages.
Cities and Fortresses
Moldavia has many cities, but among them, Iasi, Suceava and Piatra Neamt are the top three.
Iasi is the cultural capital of Moldavia, the second-largest city in Romania and has been the country's capital city. Being one of the most important education and centers of the country, Iasi is a popular choice for students from all over the world.
Iasi is filled with history, art and offers several museums (Vasile Alecsandri National Theater is the oldest theatre in Romania), memorial houses, the Moldova State Philharmonic, the Opera House, Athenaeum and many more.
Iasi is also known for its parks and the oldest and largest botanical garden in Romania.
Suceava, another important city in Bucovina, was once the capital of Moldavia. While Moldavia has no castles, it impresses with its fortresses. The Princely Fortress of Suceava, dating back to the late 14th century, is a glimpse into the medieval period of the region.
Beautifully preserved, the fortress also has exhibitions of medieval weapons, Moldavia's medieval Treasure and medieval household items. Nearby, one can visit the Bucovina History Museum with medieval armor, tools, etc and The Bucovina village museum, an outdoor display of traditional houses in the area.
Piatra Neamt is the jewel of Moldova, a beautiful mountain city. Nearby lies Neamt Citadel, a medieval fortress of great importance in the time of Stephen the Great.
Landscape and natural attractions
Moldavia's landscape is incredible: wild nature, deep gorges, high mountains filled with wildlife and volcano lakes.
Ceahlau National Park is a place where myth and legends meet interesting rock formations. Ceahlau Peak was considered a sacred mountain by the Dacians. It's a great escape from the city and offers nature enthusiasts all sorts of activities: hiking, mountain biking, skiing.
Cheile Bicazului – Hasmasu Park is probably the most impressive. Bicaz Gorge is a narrow passageway between tall rock walls. It ties Moldavia to Transylvania and its 8km length is one of the most scenic drives in the country. It is also known as one of the best rock climbing sites in Romania.
Another attraction here is the Red Lake. Formed by a landslide in the late 19th century, the lake filled with petrified trees is a popular vacation spot.
Transfagarasan might be the best drive in the world, but Transrarau strives to equal it. Crossing Rarau Mountains, this scenic drive of 28km takes you to several attractions in the area such as Rarau Monastery, Raru Cabin, Pietrele Doamnei (national protected area for its biodiversity), etc.
Moldavian Food
Moldavian food is sour, salty and savory. The sour soups known as borsch are extremely popular here and should not be missed. Ciorba Radauteana is another traditional soup specific to the region. Made out of chicken or turkey, the meat is chopped into tiny pieces and put into a broth with sour cream, lemon juice, and garlic( optional ).
The traditional desserts here include small fried pies filled with cheese known as Poale-n Brau (raised skirts), sweet bread and cornulete, small croissant-like cakes filled with Turkish delight.
Food id delicious in Moldavia, but if there is one thing that this region of Romania is known for is bacchic tendencies. Moldavians love to drink and to prepare their own special beverages. A must-try is tuica, a highly alcoholic beverage made from plums and the various wild berries liquors made by mixing tuica with said berries.
Discover Moldavia with us!
Whether you are searching for a cultural tour, are more into nature and wildlife exploration, in need of a multi-day tour to make the most of your vacation or just a quick day tour from Bucharest, we are here to help you organize it.
We can customize any tour to suit your needs and interests. Just drop us a line and we will start planning your dream vacation together.